About Your Hypnotherapist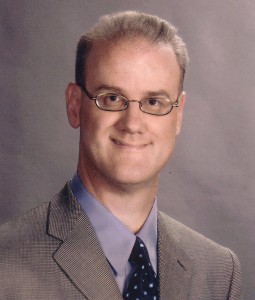 Your relaxing sessions of hypnotherapy are conducted by Michael Burney.  Mike is a Certified Clinical Hypnotherapist receiving his certification from the American Board Of Hypnotherapy.
When you contact Renewal Hypnotherapy, you'll find Mike eager to listen carefully to your goals for change.  Since every script is highly customized to meet your specific needs, the more you can share, the more targeted your session.
Hypnosis Clinical Studies
90.6% Success Rate for Smoking Cessation Using Hypnosis
Of 43 consecutive patients undergoing this treatment protocol, 39 reported remaining abstinent from tobacco use at follow-up (6 months to 3 years post-treatment). This represents a 90.6% success rate using hypnosis.
University of Washington School of Medicine, Depts. of Anesthesiology and Rehabilitation Medicine, Int J Clin Exp Hypn. 2001 Jul;49(3):257-66. Barber J.
87% Reported Abstinence From Tobacco Use With Hypnosis
A field study of 93 male and 93 female CMHC outpatients examined the facilitation of smoking cessation by using hypnosis. At 3-month follow-up, 86% of the men and 87% of the women reported continued abstinence from the use of tobacco using hypnosis.
Performance by gender in a stop-smoking program combining hypnosis and aversion. Johnson DL, Karkut RT. Adkar Associates, Inc., Bloomington, Indiana. Psychol Rep. 1994 Oct;75(2):851-7. PMID: 7862796 [PubMed - indexed for MEDLINE]
Contact Us
What's on your mind? What changes would you like to make in your life? How would your life be enhanced if you made a change to improve yourself, your habits, and your stress levels?
Tell Certified Clinical Hypnotherapist, Michael Burney, a little bit about you and the change you desire. Put the power of your own subconscious mind to work to help you achieve your goals. Contact us today.
We look forward to helping you make that change at the Columbia Hypnosis Center, Renewal Hypnotherapy!
Renewal Hypnotherapy, 5111 Trenholm Road, Suite 250, Columbia, SC 29206